Painted, Pieced and Patched, Layered, Laquered and Laminated
How I Create my Collages
It begins with Fun! I start by painting papers - lots of them. I load my brush with about three colors on different surfaces of the brush. Then I play! I let the brush dance and swirl and swish without over-thinking it - letting it flow. No paint is wasted. Using up leftover colors on my palette makes playful, unique little papers.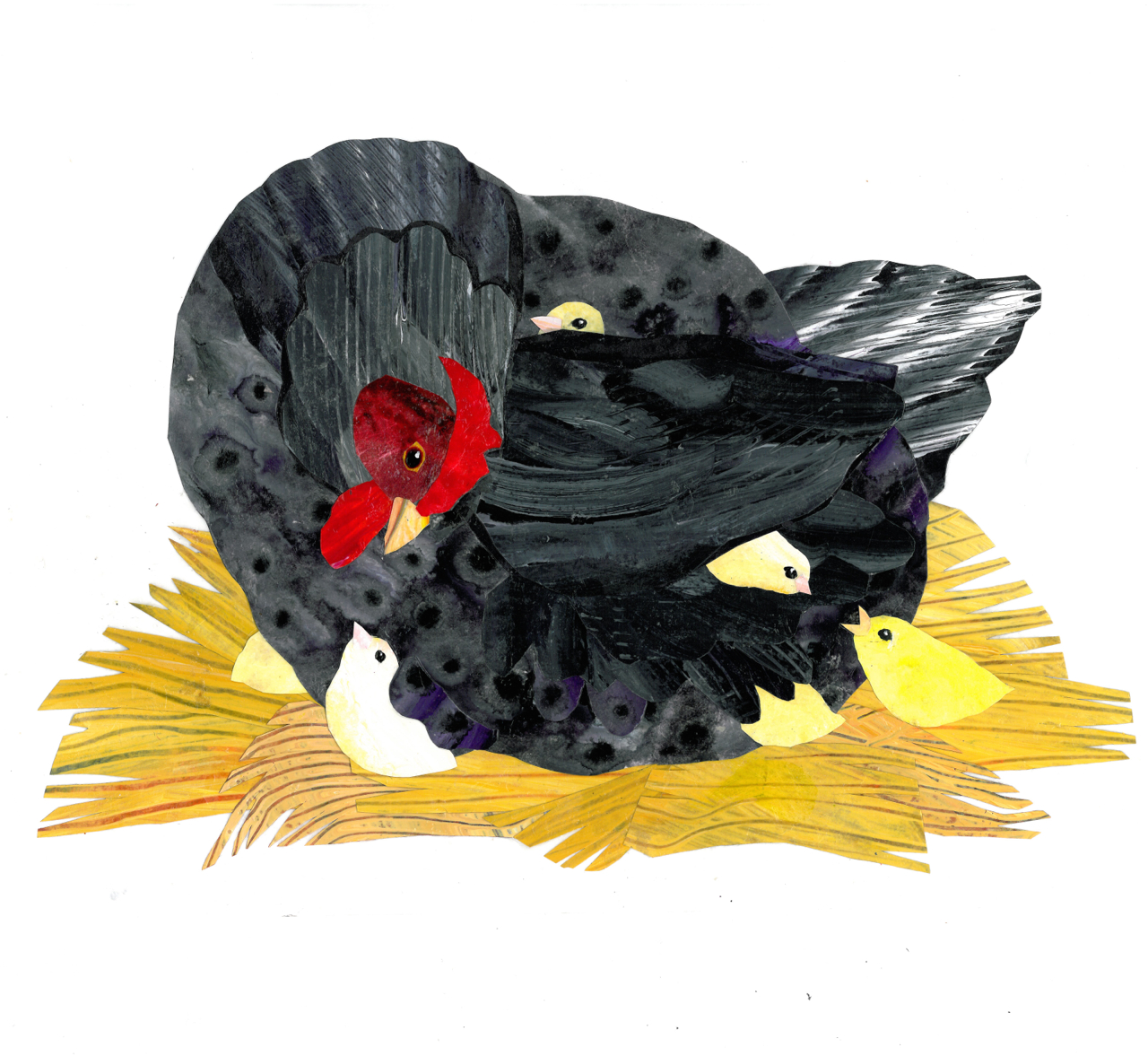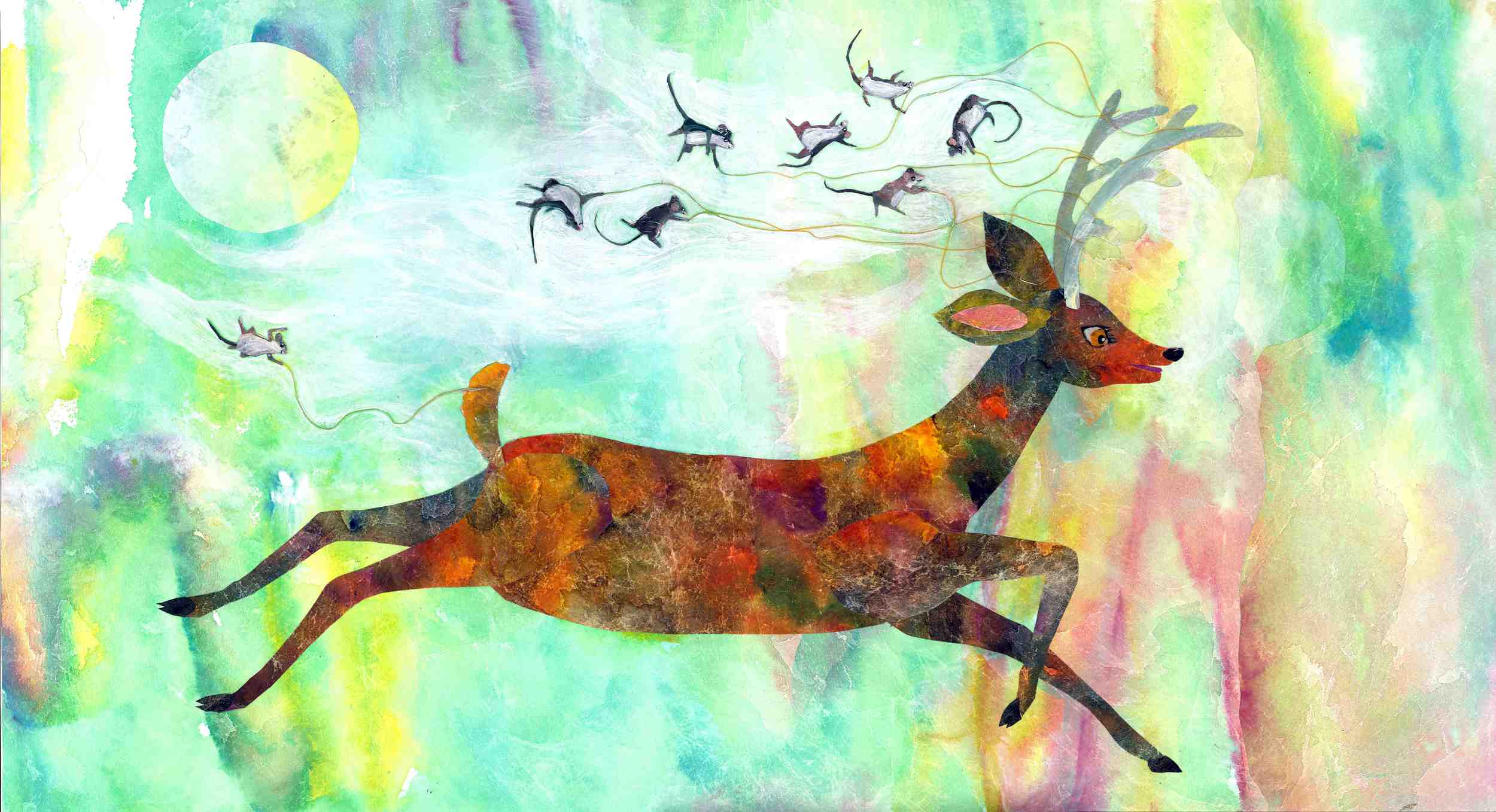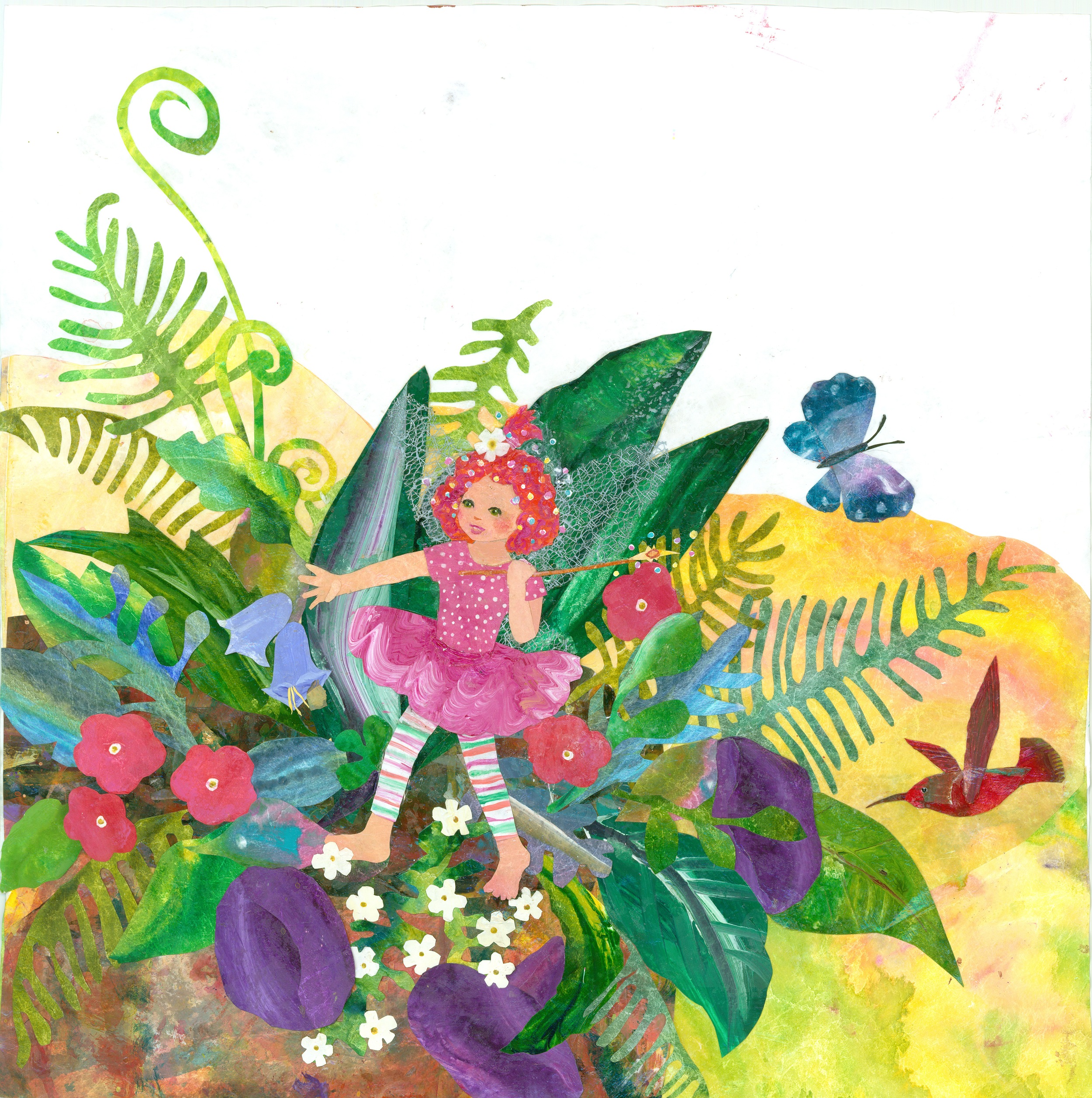 The painted papers live in color-coded drawers. I seldom make a paper for a specific purpose, preferring to discover pieces of pictures within the papers. This pushes my thinking and keeps things fresh and adventurous.
When creating an illustration I pull out possible papers and start cutting and trying them together, looking at different combinations and adjusting the angles. I can leave them unglued for a while which gives me time to check it out and make changes and add flourishes and mischievous experiments. I have to be careful not to breathe too hard while I'm near the loose emerging art work because, I swear, eyes and ears and tails can disappear from the face of the earth!
Once glued down there can still be changes, because this is collage. It is all about pieces put together.
I love my art form. It fits well with the way my mind works, my tendency to take risks and my sense of adventure.